Heather Titmarsh
Authorised Civil Marriage Celebrant
Toowoomba and the Darling Downs
Congratulations on the special occasion that brings you to my website.
I am excited to be a part of the new generation of civil celebrants, bringing a fresh, contemporary and personal touch to your special day.
Whatever the moment, together we can design a ceremony that reflects your heart and mind and all that you wish to say.
A ceremony to be admired by all.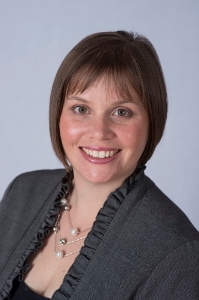 I was appointed as a civil celebrant by the Australian Attorney General's Office in October 2009. My career as a social worker has equipped me with the many skills required to be an effective professional civil celebrant.
My friendly, relaxed and approachable style ensures that you are able to plan your wedding day the way you dreamed of. I am committed to the highest professional standards providing you with the confidence of knowing that you can relax on your day and enjoy the moment and each other.
Being married by a civil celebrant allows you to be creative, designing the ceremony to be exactly how you want it, including the location. Toowoomba and the Darling Downs offer a number of beautiful venues for your wedding or life celebration. There are numerous parks, function centres, hotels and clubs that will cater to your every need.
Committing to a life partner and having children are some of the most rewarding journeys that you will experience in your life time, and it would be my pleasure to meet with you personally, to discuss my services as your celebrant, and to answer any questions you may have regarding this joyous occasion.
Our first meeting is completely obligation free, allowing you to determine if I am the celebrant for you. We can discuss the details of your ceremony and together create a dialogue that embodies all that you wish to share with one another and those witnessing your exchange of vows or commitment in life.
My office is at Geham, approximately 25 minutes north of Toowoomba. Our initial appointment can be arranged at any location including your home or if outside the Toowoomba City and Crows Nest areas, Skype is also available.
I look forward to meeting with you soon.
Heather
© Avows Celebrant Ceremonies 2019