Contact Details
Heather Titmarsh -
Authorised Civil Marriage Celebrant
M: 0429 941 250
W: avows.com.au
Available on Skype
Thank you for taking the time to visit my website.
Please send me an email or give me a call if you would like to chat about your ceremony.
I look forward to meeting you soon and sharing in what will be one of the most wonderful days in your life.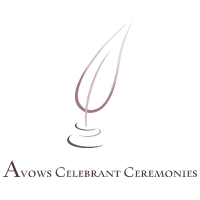 © Avows Celebrant Ceremonies 2017